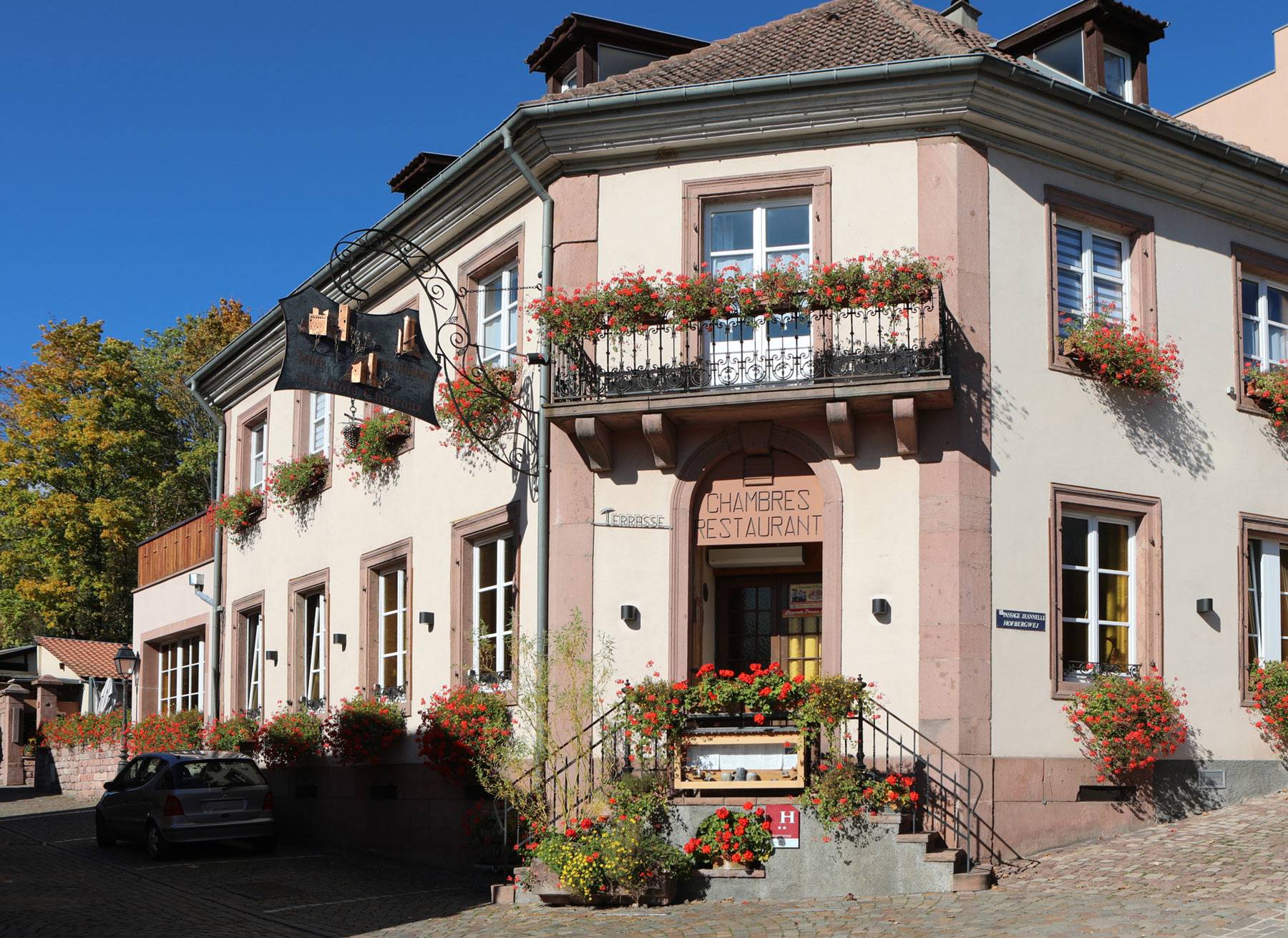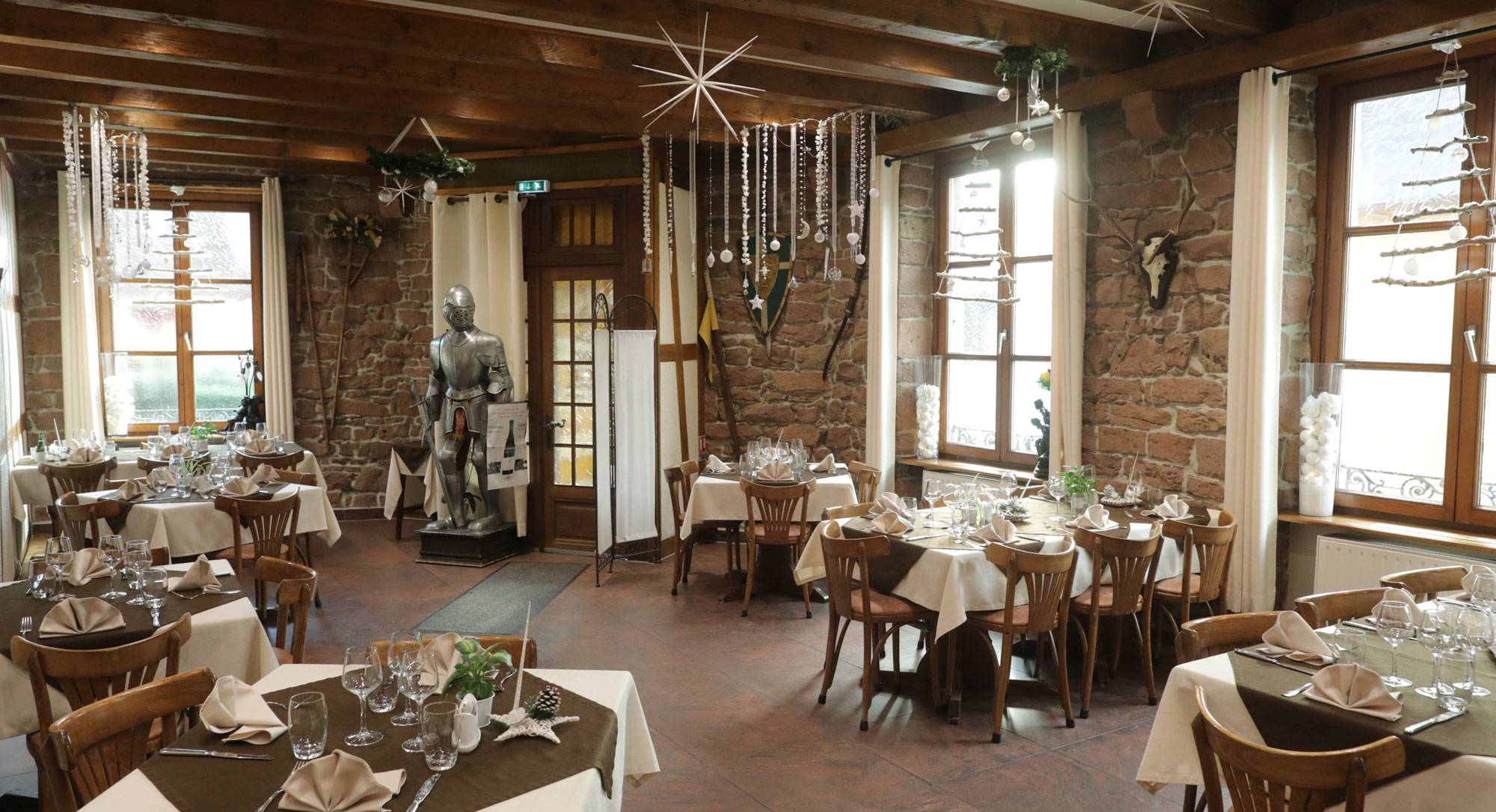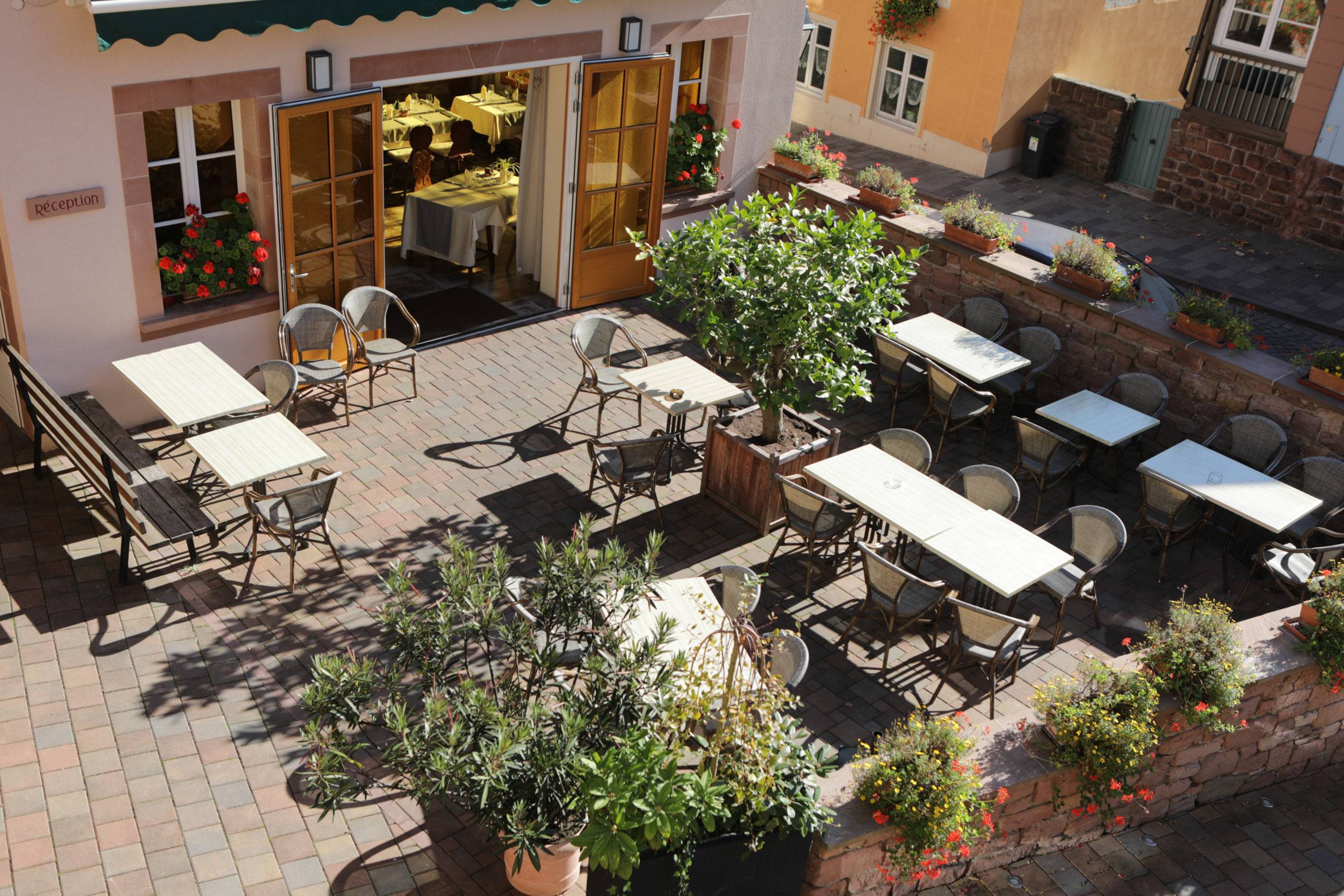 terrrasse-hotel-restaurant-3-chateaux-ribeauville
Hotel & Restaurant in Ribeauvillé
Aux Trois Châteaux
In Ribeauvillé, a small town that dates back to the Middle Ages, ideally situated on the Alsace Wine Route, you will find the Hotel & Restaurant Les Trois Châteaux, which invites you to enjoy an experience in a building made of beautiful old stone, adorned with suits of armour, giving it a unique mediaeval atmosphere!
The husband runs the kitchen and the wife takes care of the restaurant's customers, occasionally but ably assisted by mum-in-law and the youngest daughter… The Muller family welcomes you to a place that reflects who they are, assuredly homely, where you can sample an extensive menu that represents the very best of traditional Alsatian cuisine.
At Les Trois Châteaux, you will encounter regulars seated around the Stammtisch, visitors just passing through feeling a little (or a lot!) peckish and hotel customers making the most or a full board or half board package… Customers from various backgrounds who have one thing in common: the enjoyment of fine Alsatian dining in a welcoming, homely setting.
Les Trois Châteaux isn't a place for small appetites. It has a reputation for serving generous platefuls! One thing is certain: you won't be disappointed you came! Even if you don't manage to clean your plate, Les Trois Châteaux has it all in hand and will give customers whose eyes are bigger than their belly a doggy bag to take home with them to avoid any waste.
Once you're feeling nicely replete, what could be better than having a rest in one of the hotel's comfortable rooms? For the more fortunate, you could even try out the sauna, the relaxation facility or the spa…
Public with reduced mobility, handicapped persons: everything has been thought of at the Hotel-Restaurant Les Trois Châteaux to allow you to spend a most pleasant moment: PRM access by the terrace, staff trained to welcome people with reduced mobility/disabled persons, rooms adapted for PRM on simple request.
You'll have gathered that Les Trois Châteaux is a wonderful place… so we'll look forward to seeing you very soon!
The Muller Family

PS : PS: To be sure that you get a table and/or a room, please make your booking by telephone.